The course calendar for Batch 15 is as follows: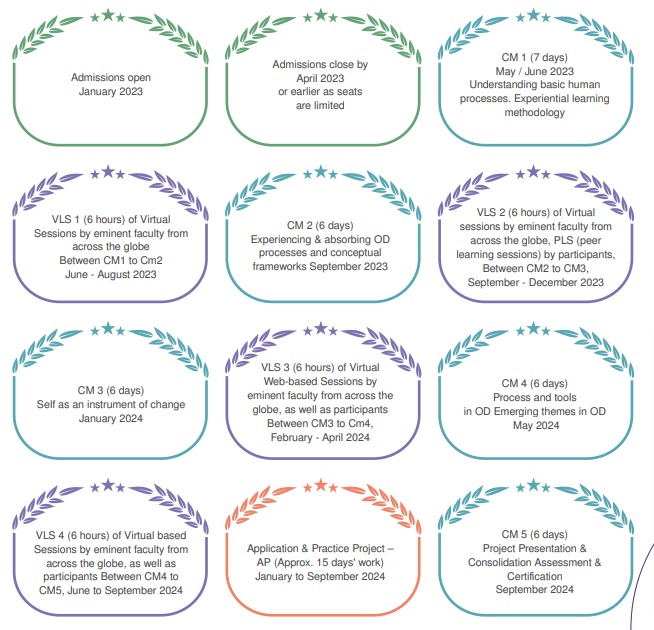 [CM = Contact Module; VLS – Virtual Learning Session; AP = Application and Practice]
CM is a face to face module at different locations. Exact dates and venue would be intimated about 12 weeks in advance. Project work can be at a place of the participant's choice.