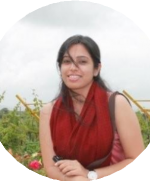 The #ISABSODCP journey is akin to a Sherlock Holmes story, where one's ability to keenly observe, gather data, apply frameworks & models to connect the dots and co-create a vivid picture is significantly enhanced. Through this 18 month long journey, I learned to approach organizational issues in a systematic, analytical & humanistic manner, allowing me to better identify underlying causes and co-create & implement effective solutions with the clients.
What sets this program apart, however, is the emphasis on self-development. Throughout the program, I had not just one, but multiple rendezvous with myself. The reflective exercises, conversations with faculty, learning facilitator, coach and batch-mates were challenging & thought-provoking; and they ultimately led to a greater understanding of myself & my personal values. This is surely one of the best courses I gifted myself.
I highly recommend the Organization Development Certification Program to anyone who is interested in enhancing their knowledge of OD or who is looking for a transformative self- development journey. The program's unique approach to learning & strong support system will provide you with the skills and knowledge to make a positive impact in your organizati and in your own life. Just dive in & see what emerges!!!!!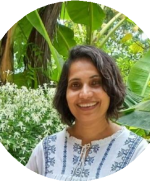 When I signed up for the ODCP in 2020, little did I know that the 18 month journey would turn out to be one of the finest gifts I could give myself:
A journey of change and transformation
…of self;
…of becoming an OD practitioner
…at a time when humanity plunged into a pandemic sized change
…led, nurtured, supported by some of the finest practitioners who embraced the change, learned and adapted the curriculum to ride the wave, and gift us a transformational experience like no other.
It doesn't get more real than this.
If you yearn to make an impact in the organizations, communities, groups around you… if you're willing to invest in yourself…gift yourself the Organization Development Certification Program (ODCP) from Indian Society for Applied Behavioral Science (ISABS).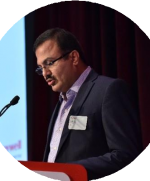 The beauty of the OD Research session for me was it
taught me how to convert soft data into hard metrics
that most business leaders are looking for and which is so essential to eliminate the touchy-feely tag that gets stuck on most things developmental !!
As an alumni of batch 13, I can attest that as a participant you are writing logs (for a start) which makes you reflect and mind you the more raw your emotion, richer is your learning. Allow me to sum it up by saying that while it impacts your mind it enriches your soul more. You'll walk out a different person from this crucible!!
Incredible journey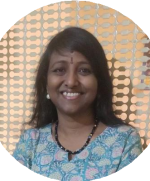 My journey of inner work started from ISABS ODCP.
I am from batch 3 and lucky/blessed to learn from Vasu, Ram, Abad Ahmed, Sushma, Bhanu, Willie and many others. Creative curriculum! 🙂
Powerful questions asked by Vasu or perspectives shared by Ram are unimaginable. It opened me up to world of possibilities! The way I integrate OD and dance started out from there! And I am still exploring it curiously which is
fascinating!!!
Thanks to my batchmates for the wonderful learning experience. As I look back however difficult it appeared for me then, it's worth it. No doubt. Definitely transformational and
beyond! ??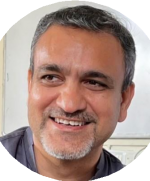 The most common comment you will hear from an ISABS ODCP Alumni is "Transformational" and I am no different. Being from Batch-3, when the program was in its infancy and less structured than now – probably that is what the doctor had ordered for me.
ODCP transformed me from a left brained, structured, analytical thinking R&D Engineer to an OD Consultant who became comfortable with ambiguity, think beyond linear causality and not search for the one right answer – as there are none. And gave me an amazing opportunity to do this phenomenal work of OD along with a host of like minded friends and colleagues.
It also transformed me as a person, whose ability to relate with
others changed and hence enabled me to have deeper and
meaningful relationships in life. Something for which Gratitude is also not a sufficient word to express my feelings.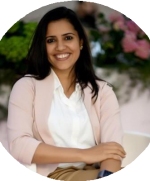 I won't repeat what the others have covered already. To me the highlight of this journey of self growth was the structured curriculum, brilliant team of the course director and the facilitators. Additionally, the cherry on the cake was to have two people #mentor and #coach whose sole focus over the year and a half was to sure that you had everything you needed for success.
When in our professional careers do we get an opportunity to experience such deep guided investment by experts in their field.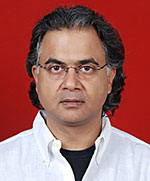 Rahul is Sr VP & Head-Customer Service – Reliance Energy. He is responsible for the Customer Care Centres, Call Centre, Social Media, Value Added Services and Customer Research at Reliance.
"Be ready to be surprised by both, the curriculum and the pedagogy. ODCP went behind the obvious, beyond the data into the story behind the story. It meant understanding the processes going on around me whether it be the people, processes or systems, and – most importantly – within me. I got comprehensive conceptual knowledge and ample opportunities to apply the learnings. To top it all, ODCP is brought to you by the finest team of OD practitioners who have won national and international accolades."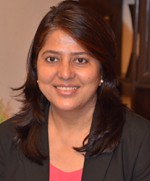 Renu has a rich experience of HR function spread over multinational, private and public sector companies, spanning across Service/ Engineering/ Manufacturing industry. She is currently Director HR of Schenker India. She leads overall management of the human resource systems and practices, policy formulation and interpretation, HR development, recruiting and retention strategies and employee relations issues, and statutory employment law.
"Learning about OD evolves through a community of resources which includes faculty, mentors, small groups of batch mates as well as self, in a non-conventional manner. The beauty of this course is that it delves on concepts of gender, diversity and inclusion, micro inequities, values and beliefs, power dynamics etc. through experiential learning so insightfully, that one becomes acutely aware of these and starts observing them in everyday interaction."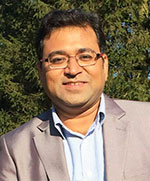 Amit is currently Director – HR, Philips India Ltd, a Global HR Leader – MoS Business; Head of HR – Healthcare Innovation Center India and Industrial HR Leader for Philips Healthtech. Amit has worked with several large organisations and received the `Outstanding Young Manager of the Year' Award from Baroda Management Association.
"ODCP focuses on Human Process Work as the base, in contrast to some other OD programmes which are more of 'toolkits'. It is a comprehensive program, which provides a systems and human centric approach to the OD practice. The ODCP faculty are some of the best OD Practitioners in the country. For me, it was a transformational journey, providing a new set of eyes to look at organizational life."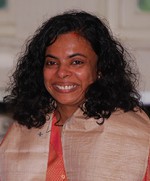 Priya is currently Group Head of Learning, Talent Management, Leadership Development, Engagement, Talent Acquisition at ACG Worldwide. She has led the functions of Organisation Development, HR Business Partnering and Corporate Social Responsibility in her previous stints across diverse organisations.
"Life after ODCP is quite rich – increased conceptual knowledge, a new and meaningful lexicon, and above all, the confidence to foray into uncertain realms within the organisation. I found the right balance of conceptual knowledge, opportunity to apply learnings and be reviewed on these applications – all this while holding the human process paradigm, which is so critical to sustaining change interventions. The icing on the cake is, the course is taught or co-created in true spirit, by India's best OD practitioners."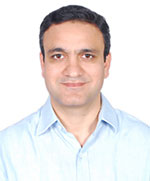 Ameet is Founder & Principal Consultant, Think Change. Starting his career from technical field, he followed his calling and moved to the field of Behavioral Sciences. He currently works focuses on organisation transformation, change management, culture building, employee engagement, team building, leadership development and Coaching.
"ODCP was a life transformation journey for me. While I joined the course to get an understanding on the theoretical underpinnings of OD, what I got was much more….a thorough and deep experiential learning about OD, its values and practice and most importantly, the usage of self as an instrument of change."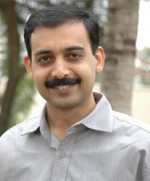 Deepak is currently a doctoral student of Organisation Development at Sunnyvale, California. He has previously led Leadership and Management Development, at Firstsource Ltd.
"ODCP challenged me to the core, conceptually as well as at application level. It provided deep introspection of OD values, expanded perspectives in the domains of systems thinking and change facilitation. Only a course with such distinguished faculty, engaging design and highly experienced cohort members could have brought about such life transforming learning"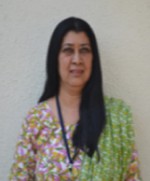 Sushama is currently Head of Organization Development and Talent Processes at ZENSAR Technologies. In her over 25 years of experience across HR and Marketing, she has led Business Partnering, Talent Processes, Learning and OD functions as well as worked in Business development, Corporate Communication and Education marketing.
"I started the ODCP course a little before I officially moved into the OD role. So the course gave me a good understanding of various aspects of OD – Culture building, Organization Structures, Large Scale intervention, understanding of Intra, Inter and Group Processes, which has helped me in my role. Principles of inclusivity, collaboration and participation helped in the way I executed initiatives. The Project work at ODCP helped apply my learning. I have grown as a person with the logs that I had written and great guidance from my Mentor. The ODCP Course helped me grow personally and professionally."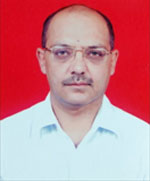 Deepak Heads Learning and OD for Atul Ltd. He is an HR, OD and CSR professional with 23 years of cross functional experience in Corporate, Government and Social sector.
"Undoubtedly, the best learning experience that I have ever been through! The content was excellent and the pace challenging. Hats off to the Academic council who very finely planned and delivered a superb blended learning experience to the participants. Methodology was extremely engaging and experiential. The two live OD assignments during the course were a great learning experience."

Manojj is currently Head HRBP at Raymonds Ltd – Lifestyle. He has over 17 years of diverse experience across sectors in both strategic and operational HR roles, IR and OD. He believes in in ISABS philosophy. Manojj sees himself as a reflective learner, creative thinker with a strategic bent of mind, eye for detail & agility to switch per need.
"Believe me, it was not just a career changing but a life changing experience for me. My family has also experienced this closely. I spent 25 yearrs studying since the age of 3 but nowhere (including at home or society) I learnt the life skills as I did in ODCP and the power of process work. I have become a better human being and a better professional."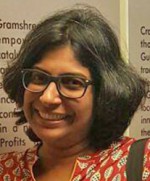 Ganga is currently a Leadership Coach & OD Consultant at 'Jyotirmaya – OD consulting firm'. She works to ignite conversations for Institution Building. She has extensive coaching experience in diverse settings. She contributes to social impact through various NGOs.
"….ODCP is a gateway. It opened the doors to new possibilities. Thanks to ODCP, I made the transition from a corporate leadership role to a change agent: Leadership Coach & Facilitator"

Payal is CEO & Director at Celebratory Network. She is passionately pursuing her dream of leading change in organizations and communities. As a Change Leader she works in the space of Organization Culture, Diversity, Leadership and Coaching and impacts business results.
"ODCP has been a life evolving process for me. Words may not suffice my gain. I have applied my learnings and still do so in all realms of my life as a Consultant, a family member, a woman and more."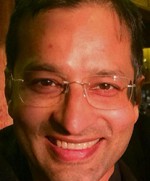 Sorabhs is the Director, Human Centered Design Studio (HCDS). Sorabh sees himself as a co-learner and explorer working with courage for values and purpose. When working with people and organizations, he attempts to explore the "outside" world of family, work and community with the "inner world" of feelings, beliefs, wisdom and intuition.
"The journey with ODCP reminds me of the Allegory of Cave by Plato – People have been chained to a wall inside a dark cave with little light. However, there is another world outside, that is full of light. And between these two worlds a wall has been raised, on which one can see the movement of shadows from people walking. The people inside the cave cannot raise their head completely so they only see the shadows like illusion, which they believe, as real but it is just their illusion……"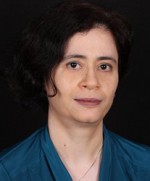 Gunjan is a Co-creator and OD consultant at AgileSattva. She has over 19 years of experience. She believes that real change happens when it becomes a way of life and her role is to be a co traveller with individuals and organisations in their journey of change.
"The 18 months that I spent in ODCP were transformational. It helped shape my view of organisational processes, and also offered me a great opportunity to get a 'close and personal' view of myself. I made some amazing friends and was mentored by some of the thought leaders in field of OD in India. I will always cherish that. The course offers a meaningful blend of experience, reflection and experimentation. Very happy to see the ODCP fraternity grow!"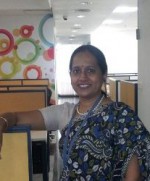 Nithya is currently Director HR at Lister Technologies. She manages the entire employee life-cycle from talent acquisition, talent management to Talent development across the IT & ITES divisions. As an HR professional she has been inclined to focus on the human aspects of the function.
"The ODCP journey has had a deep impact on me personally and professional. It has made me much more self-aware, and alert to my biases. I am able to apply concepts with clarity; my assessment of situations and recommended actions has gone through a lot of change. Professionally this course has given me the conceptual knowledge and application capability in the field of behavioral Sciences. Today, I design and deliver a lot of in-house interventions and am respected for my skill and knowledge in this area."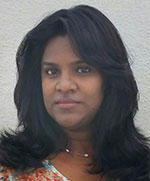 Manjula is currently a Functional and Organizational Development manager for a US MNC responsible for providing strategic OD consultation and advisory services. She has an over 15 years of experience in developing, managing and leading a wide range of learning and development strategies, OD consulting, facilitating and coaching.
"ODCP program has been very valuable to me as it has enhanced my consulting practice and my career. The program provides relevant concepts, theories and tools to help you understand and address the real life challenges of being a OD practitioner. The method of delivery is very simplified and interactive providing the flexibility to put the concept & theory into practice back on the job. The duration of 18 months of this program provides you ample opportunity to build network with other OD professionals and learn best practices of the OD industry"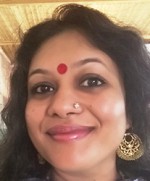 Neha is an OD and L & D Consultant at Resonate Consulting. She is passionate about enabling positive change, about partnering with individuals and organizations to discover new dimensions in themselves, to work at a level of greater potential and fulfillment.
"ODCP is an intense and enriching program; a landmark event in any professional's life. It explores in depth the theories and foundation of OD along with developing sensitivity to human processes, that are the cornerstone of OD. Learning occurs through face to face contact programs, live projects, interaction with mentors and faculty and other ways. We are exposed to some of the best OD practitioners in India and a cohort of batch mates who support and co create, as we move along together."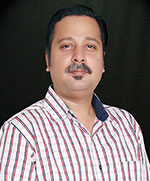 Santosh Founder, TransformAction. He is a passionate proponent of using 'Self' as an instrument of change. He works with diverse organizations in helping them design 'mental spaces' and crafting 'eco-systems of growth' at an organization, department and individual level.
"ODCP is one of the best programs offered in our country combined with the best of faculty and pedagogy of experiential learning. It is this methodology that infused confidence in me to take leap of faith into the consulting space. In hindsight, ODCP has been a game changer to me. It is really, 'the road less travelled' which has 'made all the difference to me"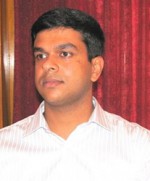 Eric is currently, Senior Human Resources Business Partner, VMware Software India Pvt Ltd. He is passionate about using 'Self' as an instrument of change. He is currently playing the role of helping businesses in VMware with culture building, leadership development and people transformation.
"This program has helped make some significant shifts in me both personal and professional spaces. It also helped me open doors to well established faculty both in India & outside and also help build a strong network with like minded professionals. For anyone who would like to pursue the field of OD, this course would help build a strong foundation in OD and would be a very important starting point towards that journey."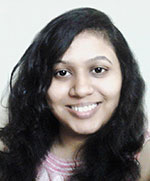 Indira is an HR Partner – ABP News Network Currently associated with ABP News Network in the role of HR Partner for Editorial, Corporate and Digital Media managing Workforce Planning and Budgeting, Talent Management (Acquisition, Engagement, Development & Retention) and Performance Management.
"I realised how being observant to self & interpersonal interactions goes into the fine prints of power dynamics, diversity & inclusion, individual versus collectivism, micro-inequities, motives & beliefs – everywhere, not just the workplace. An unconventional yet progressive program design where as each lab, caselet, experience, exercise unfolds multilateral relational dimensions with a systemic perspective; strengthening one's conceptualization & application competencies for effective organizational interventions."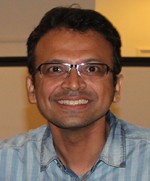 Jithesh is currently Group Head – Employee Development & Learning at SJ Mariwala Group of Companies. Having commenced his professional career in Consulting, Jithesh transitioned in to Managing and Developing People processes and systems a decade ago He focuses on aligning people strategies to organisation vision and mission, workforce performance, organisation capability building, leadership development, internal communication and change management.
"I was an accidental joinee to the ODCP program. When I look back today I am grateful for the serendipity. I have learnt a lot. A lot about myself, about how I can influence change, many OD tools and techniques, methodologies and most importantly fundamentals of human behaviour in groups and organisational settings – both conscious and unconscious.The learning from this program has helped me in my professional and personal roles. The faculty and the support team of this program are simply fabulous. I can testify that this one of the best learning experiences I have ever been fortunate to be part of."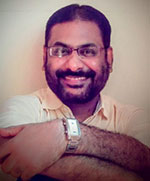 Formerly a social activist, copy editor, journalist, school principal, now Thomas is the co-founder, Director of Insignia Solutions Private Limited, a Corporate Training & OD Consultancy. He dons different hats in his life as a Corporate Speaker, Trainer, OD Consultant, Writer, Blogger and a Movie Critic.
"ODCP was a self exploratory journey which rejuvenated me with 'in' and with 'out'. The experiential activities, projects, labs, logs, open discussions and feedbacks from peers, mentors and the faculty 'broke' as well as 'built' me as a person and a professional. The ODCP faculty played a significant role in making me understand what OD and life is about."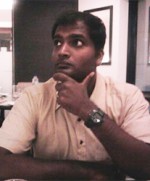 Padmanabhan is Faculty at Goa Institute of Management. His teaching and research interests are in the area of individual and group dynamics in organizations and its impact on its performance.
"The ODCP certification program is a challenging journey. The course, the rigor, the faculty, the peer group, the learning environment, and the entire process has been meticulously built. It has a tremendous contribution to my learning and understanding on OD. The program is very empowering and helping me in my professional growth…"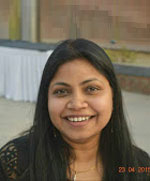 Bindu is Director and Co-founder of Insignia Solutions Private Limited, which is into Corporate Training and Organizational Development Consultancy. She develops and delivers customized attitudinal and behavioural training programmes to organizations and institutions. Also, being a great movie buff, she is also an avid blogger of film reviews.
"ODCP, though an emotional roller coaster journey for me, helped me to undergo self-discovery processes, shifted my focus from 'Content' to 'Processes' of happenings through its well-structured curriculum integrated with labs, log-writing, projects, sessions by experts, presentations and other means."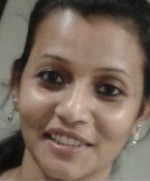 Lindo is a Learning Consultant, Talent Development at Wells Fargo. Her current role involves co-creating and designing learning programs to provide overall operational/tactical guidance for business and lead learning charter for the assigned units, design leadership development programs to drive employee development & build organisation capability to support business growth.
"ODCP journey was a self discovery. It was not learning of concepts but evoking the ability to conceptualize through experience and observation. It taught us the true essence of being collaborative and participative. To be self aware of both are actions and thoughts and the impact made to the organizations and personal self."

Prashant is Head – HR of Harrisons Malayalam Limited, part of the RPG Group. He has been part of an organization restructuring creating synergies for businesses. He is passionate about leadership development, organizational alignment and culture building
"An amazing program with the most amazing and renowned faculty in the industry. A life changing journey of 18 months. It is truly an evolution for me from a caterpillar to a butterfly. I am proud to be associated with ISABS and ODCP."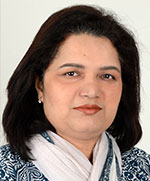 In her role as Dean, Anand University, a Corporate University, she pursues the cause of grooming Business Leaders and Technocrats, at Anand Automotive Ltd. Sampada is passionately facilitated high impact people transformation change interventions covering management as well as unionized employees
"ODCP was a turning point in my life – it was a journey of self-discovery equipping me with newer skillsets and cognitive & experiential shifts in me. Indian as well as International facilitators brought in a good blend of OD practices and perspectives globally. A phenomenal experience indeed!"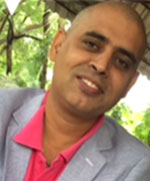 A firm believer of Change, principally focused in instilling purpose through 'Compassion & Freedom', Mayur is an ardent Learning & Organization Development professional, Change Catalyst, Mentor & a Life Coach. With over 16 years of contribution in developing, articulating and executing human capital and capability building across varied industries.
"I primarily on-boarded the OD journey acknowledging my vulnerabilities. Through the journey he realized that managing change calls for an archetypal approach towards self, groups and organizations. It has helped me challenge my own assumptions and test my beliefs."