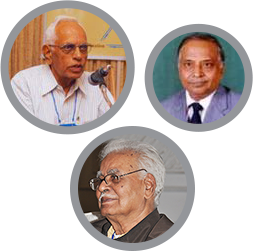 Registered in 1972, Indian Society for Applied Behavioural Science (ISABS) is a national, voluntary society of behavioural scientists engaged in applying their knowledge and skills to the well-being of persons, organizations, communities and the society at large. Its members, spread across the country, work in various roles as academicians, human resource development managers, independent consultants, trainers, counselors and community change agents. ISABS' core strength lies in its understanding of human processes at individual, group and system levels – a core competence to facilitate lasting change in organizations.
ISABS is a values-based institution dedicated to the dignity and autonomy of human beings as individuals in groups, organisations and society at large.
ISABS is dedicated to understanding, developing and applying human process competencies through continuous experimentation, research and learning related to Applied Behavioural Science.