A diverse group of professional members of ISABS with exemplary experience in Academics and/practitioner roles in varied organisations form the Academic and Programme Council (APC) of ODCP. They take the lead in designing, continually upgrading the quality and delivery of the programme. They also form the core group for facilitating the various contact modules while also collaborating with invited faculty. The faculty is invited from ISABS professional members and our professional network in India and abroad in teaching and external assessment roles.
The current APC members are: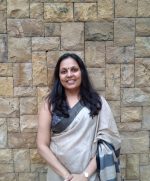 Payal Gupta
Director – ODCP
Payal is an Applied Behavioural Science Professional and an Organization Development Practioner.
As a researcher, she has been conducted research on subjects like Happiness at Work, Receptiveness to Complexity and its impact, DEI, Joy and Belongingness at work. She has presented her work on Happiness at various forums such as DisruptHR (USA), PeopleMatters podcast, Applied Behavioural Science Summit of ISABS.
Based on her research in Happiness, she has developed her own framework Happy Workplace Cultures©  which is being used in organizations as a culture framework.
Her work with Organizations has been published in the Book – Organization Development: Behavioral Science Interventions for Organization Improvement,7th Edition by Wendell L. French, Cecil H. Bell, Veena Vora.
She has had three paths in her career: an Employee – leading Learning and OD Function, Entrepreneur – serving her Family Business manging P&L, and OD Consultant and Entrepreneur – running her own OD Consulting firm.
Her dream is to facilitate dialogue between countries and to keep this alive and in action most of her work brings in the dialogic lens that help build the culture of a system. Her work focuses extensively on Oragnization Culture, Diveristy-Equity-Inclusion and Conflict Resolution.
She is associated with academic institutions as a faculty teaching Organization Development and Family Business, in a leadership role with YI Mumbai – CII.
Payal is qualified in various methodologies:
Interfaith Dialogue Facilitator
Family Constellations
Certified Organizational Culture Assessment, Cultural Transformation Consultant
Appreciative Inquiry
Non-violent Communication and Restorative Circles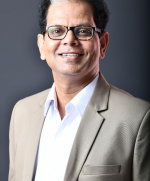 In a professional career spanning close to 30 years, Satyakki has held several leadership roles in multiple Indian and MNC organisations across Manufacturing, Pharma, ITeS and Media & Entertainment Industry. Prior to founding GrowthSqapes Consulting, he was the CHRO of an Indian media giant. Satyakki has several thousand hours of facilitation experience in the field of leadership development and coaching at the Board as well as the C-1 level under his belt.
Additionally, he also has the experience of working in the area of OD in the European market. As the head of the Leadership and OD practice at GrowthSqapes, he assists clients in building a strong leadership capability building foundation by extending the understanding and implementation of leadership assessment & development frameworks.
Satyakki is an alumnus of The Tavistock Institute, London. He is a facilitator and a professional member of the Indian Society for Applied Behavioral Science (ISABS) as well as National Training Labs, (NTL) USA. He is certified on Brain Mapping from HBDI Australia and has also completed his ICF certified Coaching training from the Neuro Leadership Institute, USA. He is pursuing his Doctoral Studies at premium institute in India.
Apart from being a highly impactful organization strategy advisor offering organizational development interventions that helps both individuals & institutions, Satyakki is also adept in facilitating learning journeys in leadership development, change management, organisation strategy and coaching for senior management level professionals.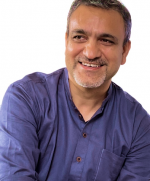 Ameet is a R&D Engineer turned Behavioral Scientist, with an overall work experience of 27+ years. Ameet has a background in Engineering (Electronics & Communication) and has worked for 13+ years in Semiconductor R&D in STMicroelectronics (a European MNC), before following his calling to move to the field of Applied Behavioural Sciences. And since last 14 years he has been working as an Organisation Development Consultant & a Coach.  
Ameet came to ISABS in 2009 to learn about Conceptual frameworks of OD and Behavioral sciences. His journey took him to ODCP (he was part of Batch-3) & PDP which transformed this journey beyond concepts and framework to learning about self, build self-awareness and usage of self as an instrument of change. He brings this capability to his life and his work. 
His work includes Design and implementation of Interventions for Organisation transformation, Change management, Culture Building, Group facilitation, Leadership development and Individual & Group Coaching. He is also pursuing Psychotherapy and has completed his Diploma in Transactional Analysis. Ameet also Co-created a life transformational program TAKE2, which helps individuals to understand their life's calling and bring out their best to live their full potential.
Ameet has been a Guest Faculty and conducted Labs & workshops in institutes like IIM Ahmedabad, IIM Trichy, XLRI Jamshedpur, TISS Mumbai etc. Ameet has also Published research papers in reputed International conferences such as World Appreciative Inquiry Conference (WAIC-Belgium); International Society for Work & Organisational Values; International OD Association Conference etc.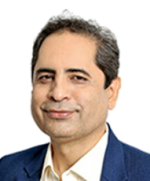 Harish Raichandani
Business coach, OD Catalyst, and Corporate Governance Steward
Executive Fellow in Management at the Indian School of Business (ISB) and the CEO & founder of Potentia@. He champions the immersive SaaS offerings of Potentia for the development of Organizations and designs the interventions for nurturing Dynamic Capabilities in the upper echelons. He plays a stewardship role in improving corporate governance.
He serves as a visiting faculty, teaching full-credit courses at autonomous management institutes. Facilitates the applied behavioural science interventions at ISABS and is actively involved in mainstreaming persons with disabilities to promote an inclusive society through ABBF.
Over the last fifteen years in Potentia, Harish has led his team to support 350+ client organizations and contributed to the business success through OD interventions and coaching executives. He served the corporate world for 20 years before turning a consultant; in his last role he was with Tata Business Support Services as the CHRO & Operations head. 
He is sought for elevating business performance, strategic HR and shaping an enabling culture.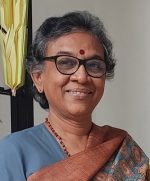 Lalitha Iyer worked as an officer in SBI for over two decades (1976-1998), with comprehensive experience in commercial banking, organisational planning, leadership development and executive training. She then headed Vidyaranya, a progressive school in Hyderabad for three years (1998-2001) and was a consultant in Thinksoft Consultants Hyderabad (2001- 2009). She moved to Bangalore in 2009 and now works as an independent consultant. With a special interest in institutional change facilitation in social sector, she has worked with a broad range of International and national institutions, NGOs, government systems and the corporate sector. She now heads Plus trust which works on women's entrepreneurship in rural India.
She is co-editor and contributor for the recently published book "T-Group Facilitation: Theory and Practice of Applied Behavioural Science" (Routledge 2022). Her other books include "The Strategic Business Spiral" (Sage, 2001) and "Institutions Consultants and Transformation – Cases Studies from the Development Sector" (Sage, 2009), 'Whose Sustainability Counts? BASIX Long March from Microfinance to Livelihoods" (Sage, 2012), "Rescuing Railway Children" (Sage, 2013) and "The Learning Crucible" ISABS (2015) besides many papers.
She holds a Ph. D in Economics from the University of Hyderabad and M.Sc. in Statistics from the University of Madras. She is a Professional member of ISABS, an accredited EMP practitioner from Eckerd College Florida and a feminist mentor.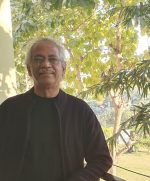 Kantharao is an organizational development professional . He worked as HR/OD professional in large Indian organizations for 20 years, a freelance organizational consultant for last 19 years , consulting in the areas of Individual & Organizational Transformation , involving long term planned change interventions .

His areas of interest are individual and organizational transformation, applying and integrating latest development in the field of Human sciences viz., Phenomenology , Dialogic Self , Transformative Learning and Indian Philosophy. Over last 20 years, he evolved a unique practice of Transformative Consulting by working with clients like Tata Chemical, Tata Power , Tata Steel , Yara India (Norwegian ) , Nun hems India ( Dutch ) ,Times Of India etc. Through his PhD Inquiry, he could validate the efficacy of his interventions in catalysing transformation in Individual and groups of his client organization between 2015-2021.

His PhD thesis is a Heuristic, phenomenological understanding of the process of Volitional change , with special reference to the Inner markers that differentiate people who are more keen to learn & change and those who do not and how does the intra-subjective process of change happen .

He is currently Member of academic Council of ODCP. He held Dean Research positions at Indian Society for Applied Behavioural sciences ( ISABS) between 2019-2022. And he is also founder president of Hyderabad chapter NHRD net work . He is accredited practitioner of MBTI , Achievement Motivation, Organization assessment tools , Future Search conference, intensive course in Process work from Process work Institute, Switzerland and T group methodologies .

He is a graduate in Social work ,Osmania University (1978) , Masters In social work , MSU, Baroda, (1980) , and PhD from Jamia Milia Islamia University (2022) , New Delhi

He converted his 25 years of practical experience in change facilitation by writing and publishing in National & International conferences . Latest being 'Dialogic Self – an inner language for Self Transformation' presented at 11th International Conference on Dialogic Self held at Barcelona , 2021.

He was visiting faculty at MDI , IMT and TMTC .
Can be reached at
Kantha5765@gmail.com
Linkedin.com/in/kantharao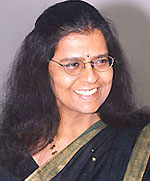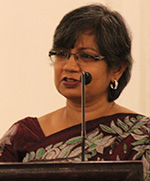 Snigdha Pattnaik
Past Director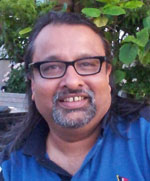 R.Sankarasubramanyan
Past Director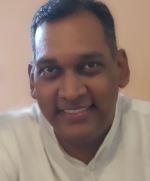 Mukul Joshi
Past Director