Each participant gains tremendously from the OD program – growing as professionals and also as human beings. The feeling of gratitude is so alive that many alumni continue to be associated with ODCP long after convocation. Some of our alumni have volunteered to support the program and its participants for Application Projects. Their support is in the following ways:
Project Guides
Helping the participants with application of OD framework and paradigms
Project Case study writing
creating a rich repository of case studies from Projects reports existing with ODCP – ISABS
Shadowing
Offering the participant the opportunity to observe them in action in OD assignments.
Project Sponsors
Offering live project opportunities to the participants in their organisations.
Current participants can reach out to the alumni directly basis the volunteering interest mentioned.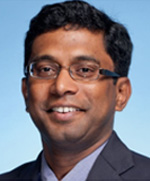 Amol Pawar
Amol has 15 years of professional experience and is currently working as Independent OD and HR Technology consultant. Prior to this Amol worked with Honeywell in HR & Operations role apart from other stints with companies like Amdocs & QED Baton.
His current interests are in the areas of HR Technology and OD. On these areas, he currently consults with mid-size organizations in Pune & Mumbai. Amol is also a prolific writer on the subject and regularly writes columns in People Matters on HR Technology.
He is a student of systems thinking, design thinking and behavioural economics along with Urdu poetry.
Volunteers for: Project guide, Project sponsor, Shadowing
Mail id: amolpawar@nuest.co.in
Based at: Pune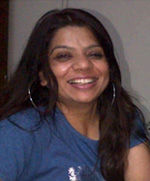 Deepali Bhardwaj
Deepali is the founder of "The Bodhis", the HR and Organization Development consultancy that helps organizations and individuals purse their Goals. She has 16+ years of experience in Strategic Human Resource, Capability building, Leadership Development, Career Development, Performance Management system, Internal communication, Change Management, Organization Development and Transformation.
She is passionate about change management, her biggest strength is in design interventions and implementation.
Volunteers for: Project guides,Project case studies
Mail id: deepalihrd@gmail.com or deepali@thebodhis.in
Based at: New Delhi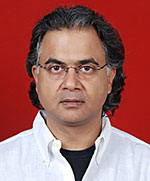 Rahul Yadvadkar
Rahul Yadwadkar is currently Sr VP & Head – Business Processes at Reliance Energy, Mumbai. He has 25 years of work experience in Customer Service, Operations and Processes across Retail, Financial Services and Power Utility. Rahul is B.E., Mech (NIT-Nagpur) and MBA, Mktg (SP Jain). Additionally, he is also a certified Executive Coach from CFI, Chennai.
Rahul and his team designed and delivered an intervention titled SPARSH – for the Customer Service team to enhance employee customer centricity in the electricity distribution business. It was followed by HARSH, aimed at continual employee engagement to sustain the spirit of SPARSH.
Both these interventions won back-to-back ASTD, USA awards and both were subsequently developed into cases studies by IIM-A. His final project at ODCP was also developed in to a case study by SP Jain.
Volunteers for: Project case studies, Shadowing, Project sponsors
Mail id: rahulyadwadkar@yahoo.co.in
Based at: Mumbai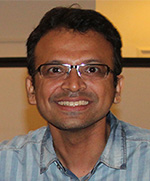 Jithesh Anand
Jithesh Anand is currently Group Head – EDL for a multinational organisation with interests in Dietary Supplements, Ingredients and Agriculture. His professional career spans more than 20 years of rich exposure in Management Consulting, HR, Learning and OD across various industry sectors. Jithesh has helped various organisations align people and business strategy, enhance organisation effectiveness and capability, build leadership, improve performance, customize processes & systems and set up internal communication / change management programs.
Jithesh is a keen student of various schools of thought in the Organisation Development area. He believes that every interaction is a co-created learning experience and jointly we can explore & discover limitless possibilities the field of OD has to offer.
Volunteers for: Shadowing, Project sponsors
Mail id: jithesh.anand@gmail.com
Based at: Mumbai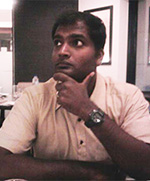 PadhmanabhanV
Padhmanabhan is a faculty at Goa Institute of Management. His teaching and researches are in the area of individual & group dynamics and OD.He is curious about group processes and its impact on the group and organizational performance. Apart from teaching,Padmanabhan'sinterests are in writing case studies that explore the self and group level processes. He is currently undergoing the PDP journey with ISABS
Volunteers for: Project case study writing
Mail id: vp@gim.ac.in
Based at: Goa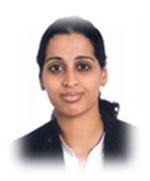 Jahnavi Gurjer
JahnaviGurjer is currently an Executive Coach and an OD Practitioner. She has over two decades of experience professional experience in Business Strategy and Human Resources. She is currently working with organizations in workforce management, coaching, leadership development whlist realigning and restructuring their business and human processes.
An avid traveller and a blogger, Jahnavi is curious about group dynamics, conflict management and politics within organizations. She is well versed with diagnosis, design, interpretation of psychometric tools and in selection of appropriate research techniques. Her zeal for life and passion to connect people towards their goals has been one of her best known strengths.
Volunteers for: Project guide
Mail id: jahnavi.gurjer@yahoo.co.in
Based at: Bangalore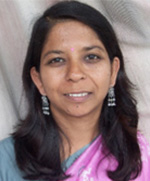 Vinita Chandrikaprasad
Vinita has over 20 years' experience in the field of people and organization development with some of India's largest companies. Her experience spans across industries and across levels. She is an ICF credentialed coach.
Her consulting style is characterized by an ability to listen in an acceptant manner thus allowing the client, space to share their deepest feelings. Her skillful use of metaphor quickly simplifies what may appear to be a complex issue and enables clients to focus on what is important to them. Her ability to put clients at ease, allows her to challenge them to view things from varied perspectives.
She has been partnering an Outbound Training Centre since 1997. (www.outboundpanchgani.com)
Volunteers for: Project guide, Project case study writing
Mail id: vinitaoutbound@gmail.com
Based at: Panchgani, Maharashtra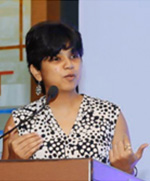 Linda Baptista
Linda is an Independent OD Consultant based out of Mumbai. She works in the areas of Diversity & Inclusion, Leadership Coaching, Group Relations and Organisational Accountability. Her work spans across Finance, Logistics, Pharma, IT and Education.
Her personal developmental workshops leverage creative medium like art and clay. She creates a space to facilitate individual expression and explore group dynamics under the banner, 'EarthfullyYours.'
Linda is passionate about Gender Equality and supportive of the LGBTQAI community. Linda also learning Studio Pottery. For her, 'Living is Learning.'
Volunteers for: Shadowing, Project case study writing
Mail id: linda_baptista@yahoo.com
Based at: Mumbai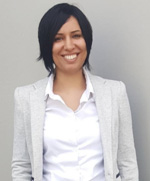 Richa Sharma
Richa is currently Lead – Learning &Organisation Development at Amcor Flexibles (an Australian MNC).
In the last 15 years, her curiosity has made her experience different industries like pharma, FMCG, medical device while keeping an extensive focus on design and implementation of various people processes, capability development, talent assessment and management.
Being an internal change agent, she is excited about creating impact assessment tools and methods, although her special interest lies in process consultation and designing interventions.
Volunteers for: Project guides
Mail id: richasharma1@gmail.com
Based at: Mumbai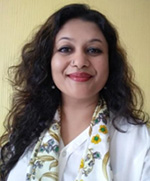 Neha Lehl
Neha Gupta Lehl is an independent OD consultant, facilitator and coach. She has an extensive experience of over 15 years in OD, Learning & Development and Sales & Marketing. A Certified practitioner of Appreciative Inquiry, Facilitator in Theatre of the Oppressed, an MBA and a Coach – Neha brings her heart and soul-felt connection with the human dimension. Neha's practice includes companies in the Telecom, Education, Banking, Retail, Manufacturing, FMCG, Financial Services & Electronics sectors.
Previously, she worked as a Senior Consultant with Resonate Consulting. Ltd. She has also held the L&D and OD space for NBC Bearings, Flagship Company of C.K. Birla group, as a project.
In addition to the latest tools and techniques, Neha employs the alchemical power of the metaphor, storytelling, poetry, music, theatre, and nature to foster transformation in individuals and teams a manner that is impactful, people-sensitive and aligned with values.
Volunteers for: Project guide, Project shadowing
Mail id: lehl.neha@gmail.com
Based at: Mumbai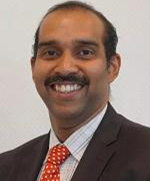 Fiby Francis
Fiby is currently working as Assistant Vice President and Training Faculty in the Training & Staff Development Department part of Human Resources & Organization Development Division of the Union National Bank (UNB), in its Head Office based in Abu Dhabi, UAE. Leadership development is Fiby's passion.
He started his career in banking at UTI Bank (now Axis Bank) in the front office function and have held positions in retail branch operations, treasury, forex, trade finance and business consulting as well as development areas. Later an opportunity in the Middle East, UAE helped me to have a career transition to Learning and Development.
In his current role in UNB Fiby is responsible for identifying organizations development needs partnering with senior executives and ensuring the alignment of mission, strategy and organisational goals.
Apart from his OD certification from ISABS, Fiby has MA degree in Economics (University of Calicut) and MBA (University of Kerala). Fiby is a qualified professional in Corporate Governance from World Bank, Compliance and AML from International Compliance Association UK, awarded in association with Manchester Business School.
Volunteers for: Project case study writing, Shadowing, Project sponsors
Mail id: fibyfrancis@gmail.com
Based at: Abu Dhabi, UAE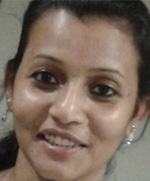 Lindo Cherian
Coach| OD practitioner| Facilitator
Lindo brings 14 years of experience and expertise in strategy designing & implementation of development programmes, change map process, competency mapping, coaching and training, performance management, employee engagement across all industries.
She is currently associated with Wells Fargo as a Learning consultant.
Her work experience entails mapping business requirements, designing customized solutions with strong analytical skills and ability to analyze business practices and define optimal procedures. She is an accredited coach and her passion lies in building people & leadership capability around functional &behavioural competencies to support existing & new businesses.
She is a facilitator of theatre based approach in the areas of Performance Enhancement and Work-Life Balance.
Volunteers for: Project guide, Project case study writing
Mail id: Lindodanin@yahoo.com
Based at: Bangalore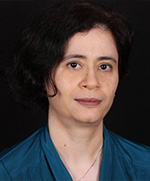 Gunjan Zutshi
Gunjan is an organisation development consultant with over 22 years of experience. She works with organisations and individuals as an enabler in their journey for change. She is co founder of AgileSattva – a firm that uses humanistic and systems approach to Agile implementation.
Gunjan draws upon her extensive training in behavioural science, Tavistock approach of systems psychodynamics and transactional analysis in her work. She is a certified Organisation Development and Change Practitioner from ISABS and an accredited coach (ACC) with international Coach Federation. She is a practicing psychotherapist and is currently completing her advanced training in Transactional Analysis (Psychotherapy).
Volunteers for: Project guide
Mail id: zutshig@gmail.com
Based at: Bangalore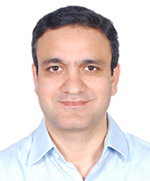 Ameet Mattoo
Ameet is an Electronics & Communication engineer and started his career as an R&D Engineer in Semiconductor design. After working many years in R&D, he followed his calling and moved to the field of Applied Behavioral Sciences and Organisation Development.
Ameet currently runs his own Consulting company THINK CHANGE ( www.thinkchange.co.in )
He specializes in Human Process Consulting, helping CEOs and senior Business leaders to Manage Change and solve their existing business problems to bring in organisational effectiveness.His area of work includes design and implementation of Interventions for Organisation transformation and Change management.
Ameet is a Professional Member of Indian Society of Applied Behavioral Science (ISABS), a Certified Organisation Development consultant from ISABS, a T-Group Facilitator, a Coach, and specializes in psychometric tools like MBTI/DiSC and is certified in Entrepreneurial Motivation Program from NIESBUD, Ministry of MSME, Govt. of India.
Ameet has published papers in reputed International conferences such as World Appreciative Inquiry Conference (WAIC-Belgium); International Society for Work and Organisational Values; International Organisation Development Association (IODA) Conference. Ameet also has been a Guest Faculty in Management Institutes.
Volunteers for: Project guides
Mail id: ameet.mattoo@gmail.com
Based at: Bangalore